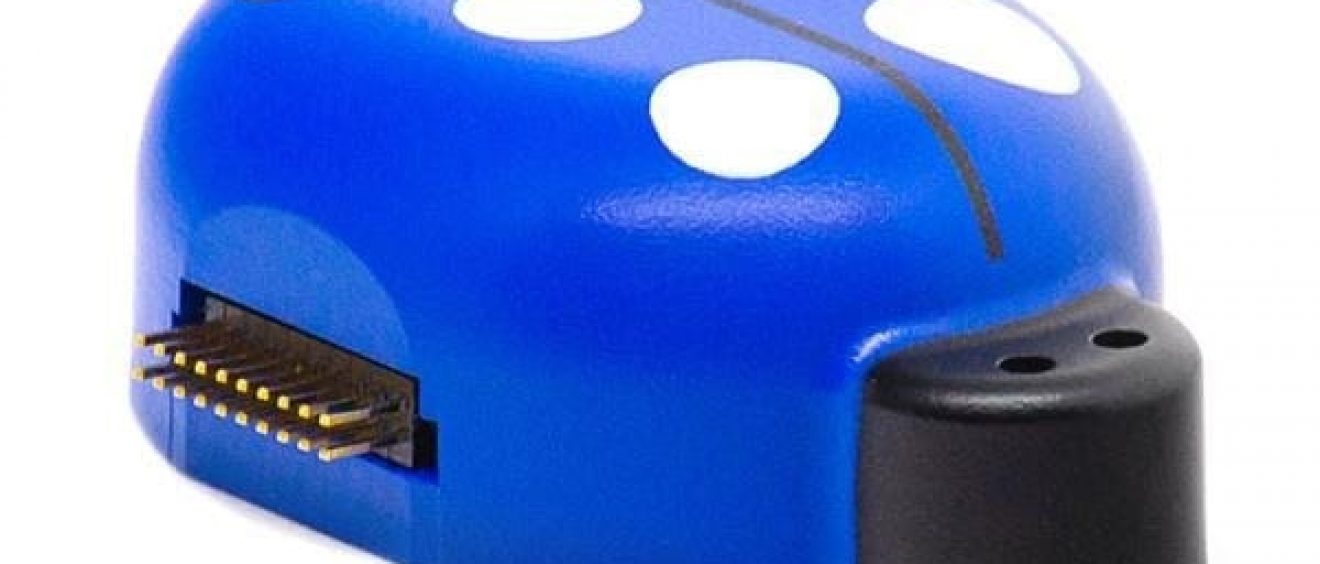 TDK InvenSense SmartBug™ Module
TDK InvenSense SmartBug™ is a compact, wireless multi-sensor module designed for a plethora of Internet of Things (IoT) applications.
This out-of-the-box, one-size-fits-all solution offers accurate and remote monitoring, data collection, and specific IoT sensor application outputs via BLUETOOTH® Low Energy and Wi-Fi®.
The sensor module also provides autonomous SD Card data logging for applications deriving value from large data volumes.
The SmartBug offers an easy-to-use prototyping platform by enabling original equipment manufacturers (OEMs) to gain application insights, signatures, and environmental variations.
TDK InvenSense SmartBug features TDK technology that combines high-precision algorithms with customized tuning parameters.
 These parameters include pressure, humidity, temperature, and ultrasonic sensors as well as a magnetometer and inertial measurement unit (IMU).
Users can stick the device to any object to be monitored to receive accurate data from TDK's sensors as well as meaningful insights from its algorithms.
Some popular IoT algorithms covered by the wireless module include door open/close, HVAC filter monitoring, dynamic heading of a robotic vacuum, asset monitoring, patient activity monitoring, and air mouse monitoring.
TDK InvenSense SmartBug features a ladybug shape with a flat base and measures 50mm x 36.6mm x 18mm (1.97″ x 1.44″ x 0.71″).
It has embedded motion sensor events such as tap, tilt, raise to wake, wake on motion, and pedometer.
The SmartBug comes with an Arm® Cortex® M4 MCU, a USB interface for reliable and high throughput data, and a rechargeable battery (290mAh).
Source: mouser