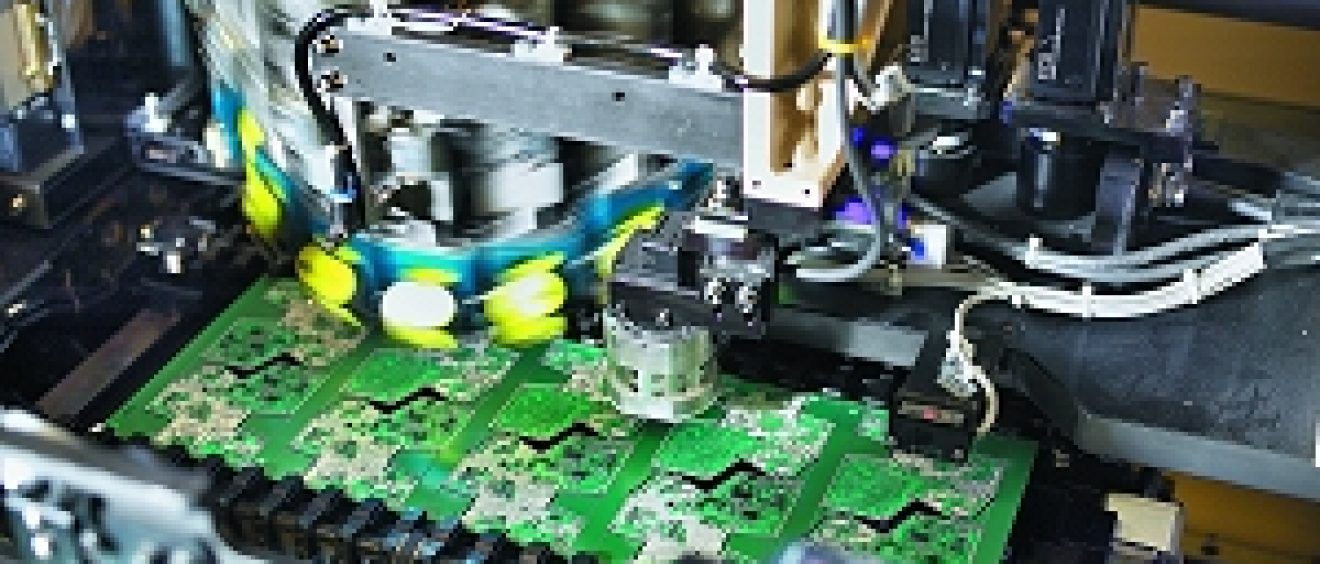 4 Ways Electronics Manufacturers are Growing Their Businesses in 2019
At a time when many UK manufacturers are struggling to remain profitable, and with the uncertainty of the Brexit negotiations still looming large, finding new ways to nurture and grow your electronics manufacturing business has never been more crucial.
Yet, despite the current challenges, some electronics manufacturing services (EMS) providers are bucking the trend with reports of sustained growth.
So, what's their secret?
1. Investment in equipment and technology
Modern manufacturing facilities are increasingly relying on new technologies and innovations to improve operations and produce higher quality products at faster speeds.
Of course, jumping on the bandwagon of every new technology isn't always the answer. The potential applications of robotics on the assembly line, for example, aren't always the best fit for the complex and widely varying needs of electronics manufacturing projects.
But there is still much to be gained through the introduction of new technologies if they can justify a business need.
The use of 3D printing to create new tooling, for example, has been shown to provide great results in aiding production and test. And as the potential of rapid prototyping becomes more established, 3D printing could well realize even more of its potential to make the manufacturing process better, faster and more cost effective.
2. Streamlined storage and retrieval systems
How quickly and efficiently materials can move through a manufacturing facility can have a significant impact on the cost of production.
Investment in new automated storage and retrieval systems can help to maximize space and minimize handling costs.
Finding ways to streamline and simplify the storage and access of materials for production also offers the added advantage of freeing up more of your existing floor space for manufacturing.
3. The introduction of production planning software
As electronics manufacturers take on larger and more challenging projects, the need for a dynamic and scalable production plan is an increasing priority.
The latest production planning and scheduling software solutions can help to streamline the allocation of resources and the prioritization of jobs in what is an increasingly complex 'live' manufacturing environment.
Being able to generate more accurate schedules based on actual capacity, material availability and customer delivery requirements can also increase the efficiency of your resources, shorten lead times, identify untapped capacity, and reduce costs.
4. Investment in people
More and more manufacturers are seeking to ward off the effects of the UK manufacturing skills gap through investments in their own recruitment, staff development, staff retention, and employee wellness initiatives.
There is the opportunity to grow your own talent through the offering of a range of apprenticeship programs, industrial placement schemes and graduate opportunities.
Closer collaboration with schools, colleges and universities, and attendance at careers events can also ensure you stay connected with the local community. And ongoing internal training can help manufacturers promote from within, by encouraging existing staff to expand their skills and take on more responsible roles, which, in turn leads to a more flexible workforce.
If your company is planning on a significant period of growth, then it will be all the more important to keep sight of your mission, values and goals and to ensure you're listening, and responding to, the ideas and concerns of your people.